CAR WASH
TRY OUR HIGH-PRESSURE CAR WASH MACHINE FROM JAPAN !!
Have your car washed clean with foamy soap and waxed with liquid wax!
Car interior, mats and engine room cleaning also performed as a set !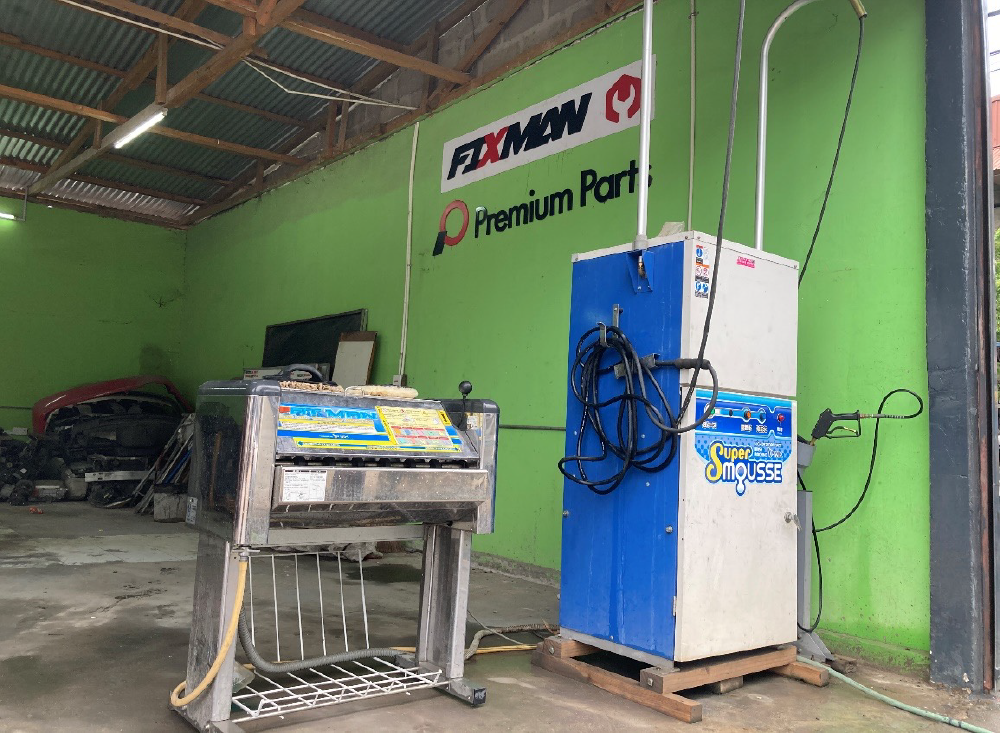 CAR MATS CLEANER AND HIGH-PRESSURE CAR WASH MACHINE
OUR CAR WASH IS 5 STEPS
STEP 1 REMOVING DIRT WITH HIGH-PRESSURE WATER
STEP2 WASHING CAR WITH FOAMY SOAP
STEP3 FLUSHING SOAP
STEP4 WIPING OFF THE WATER
STEP5 CLEANING INSIDE AND MATS WITH MACHINE
FINISHED
PLEASE COME TO TRY OUR CAR WASH !!